Baker McKenzie Announces 85 Partnership Promotions, Including Four at the Tokyo Office
Baker McKenzie Announces 85 Partnership Promotions, Including Four at the Tokyo Office
Combined with new lateral hires, the Firm added 153 partners
Global 1 July 2020
Leading global law firm Baker McKenzie is pleased to announce that 85 of our colleagues have been promoted to partner. Promotions take effect from 1 July.
Across the Firm's practice groups globally, Tax and Dispute Resolutions saw the largest intake of new partners, with M&A also significantly adding to their numbers.
During the 2020 Financial Year Baker McKenzie also added 68 lateral partner hires, demonstrating the Firm's continued commitment to investing in top talent across the globe. Combining this year's promotions and new lateral talent, the Firm added 153 partners to its ranks.
Milton Cheng, Global Chair of Baker McKenzie, said:
"Congratulations to all of our new partners. Welcoming 153 new partners, both home-grown and lateral, over the last 12 months is a clear sign of the importance we place in the long-term growth strategy of the Firm. I wish them all the best in their future careers with Baker McKenzie."
At the Tokyo office, Junko Suetomi (Corporate M&A), Yosuke Takenaka (IP Tech), Masabumi Tamagawa (Banking & Finance), and Takeshi Yoshida (Dispute Resolution) have been promoted to partner effective 1 July 2020. "Our role as a global law firm could not be more crucial in times like these," Managing Partner Hiroshi Kondo commented. "We are confident that our newly appointed partners will be able to help Japanese companies navigate this turbulent period and achieve a wide range of business goals."
New partners at the Tokyo office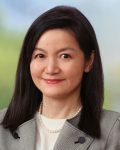 Junko Suetomi
Corporate M&A, Partner
Prior to joining the Firm, Junko Suetomi worked in the WTO Dispute Settlement Division of the Ministry of Foreign Affairs' Economic Bureau. She has also served as a court-appointed defense attorney in many criminal cases. She is recognized as a leading lawyer by Chambers Global and Chambers Asia Pacific, Best Lawyers, Who's Who Legal and other legal directories. She is the Chair of the Human Rights Committee of the Tokyo Bar Association and a part-time lecturer at Waseda University. She has been serving as an expert member of Council of the Ministry of Finance on Customs, Tariff, Foreign Exchange and Other Transactions since 13 March 2019.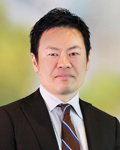 Yosuke Takenaka
IP Tech, Partner
Yosuke Takenaka is a member of the IP Tech Practice Group in the Firm's Tokyo office. He is a certified patent and trademark attorney in Japan. He is also qualified to practice law in New York. He has been practicing in Japan since 1999. Prior to joining Baker McKenzie, he worked at an international law firm handling IP prosecution and litigation.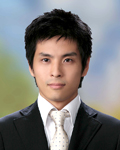 Masabumi Tamagawa
Banking & Finance, Partner
Masabumi Tamagawa is a member of the Firm's Banking & Finance Practice Group in Tokyo. His work covers a wide range of banking and finance law-related matters and is particularly focused on project finance for renewable power project, PFI/PPP (including concession project) and acquisition finance. He was seconded to Baker McKenzie's Chicago office between September 2017 and July 2018 and is familiar with U.S. renewable project. He is a member of the Tokyo Bar Association.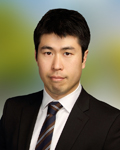 Takeshi Yoshida
Dispute Resolution, Partner
Takeshi Yoshida is a member of the Firm's Dispute Resolution and Compliance & Investigations groups in Tokyo. His experience includes working at the ICC International Court of Arbitration in Hong Kong and he handles international dispute resolution and corporate investigation as well as commercial contracts and compliance. He is also familiar with corporate law including M&A, restructuring and insolvency, and antirust and competition law matters.
The newly elected partners are:
Antitrust & Competition
Paul Johnson (Belgium)
Teisha Johnson (Washington)*
Banking & Finance
Duan Cui (Beijing)
Grace Fung (Hong Kong)
Masabumi Tamagawa(Tokyo)
Eunice Tan (Singapore)
Luka Lightfoot (London)
Capital Markets
David Lin (Taipei)
Dispute Resolution
Henry Chen (Shanghai)
Eddie Chuah (Kuala Lumpur)
Ian Innes (Brisbane)
Wasin Leotwalaipong (Bangkok)
Takeshi Yoshida (Tokyo)
Ali Selim Demirel (Istanbul)
Henry Garfield (London)
Yindi Gesinde (London)
Gaetano Iorio Fiorelli (Milan)
Pavel Novikov (Moscow)
Alfonso Curiel-Valtierra (Mexico City)*
Meghan Hausler (Dallas)*
Nicholas Kennedy (Dallas)*
Geoff Martin (Washington) *
Kyle Olson (Chicago)*
Employment & Compensation
Matthias Koehler (Berlin)
Joanna Matthews-Taylor (Dubai)
Antonio Vicoli (Milan)
Sofia Chesnokova (San Francisco)*
Liliana Hernandez-Salgado (Mexico City)*
Billie Wenter (San Francisco)*
International Commercial & Trade
Junko Suetomi (Tokyo)
Ben Smith (London)
Christina Conlin (Chicago)*
Yana Ermak (Toronto)*
Alexandre Lamy (Washington)*
IP Tech
Siranya Rhuvattana (Bangkok)
Yosuke Takenaka (Tokyo)
Carlos Davila-Peniche (Mexico City)*
Dyan House (Dallas)*
Marina Hurtado-Cruz (Mexico City)*
Harry Valetk (New York)*
Joshua Wolkoff (New York)*
Mergers & Acquisitions
Amnart Pitakgorn (Bangkok)
Panyavith Preechabhan (Bangkok)
Alexander Blaeser (Zurich)
Juanjo Corral (Madrid)
Thomas Edwards (London)
Luis Fuster (Madrid)
Gillis Kempe (Amsterdam)
Saveria Laforce (Paris)
Helene Parent (Paris)
Bruno Dreifus (São Paulo)**
Daniel De Deo (Washington)*
Nathaniel Douglas (Washington)*
Nicole Sudhindra (Houston)*
Projects
Aylin Cunsolo (Melbourne)
Eric Thianpiriya (Sydney)
Giovani Tomasoni (São Paulo)**
Stanislav Sirot (Chicago)*
Real Estate
Stefanie Price (London)
Niklas Wielandt (Frankfurt am Main)
Anastasia Herasimovich (Chicago)*
Tax
Peggy Chiu (Taipei)
Shih Hui Lee (Singapore)
Natalie Dunne (London)
Barbara Faini (Milan)
Jana Fischer (Frankfurt)
Matthew Legg (London)
Hub Stolker (Amsterdam)
Harald van Dobbenburgh (Amsterdam)
Gregory Walsh (Zurich)
Juliana Lemos (São Paulo)**
Luciana Nobrega (São Paulo)**
Stephanie Dewey (Toronto)*
Hector Diaz Santana Iturrios (Monterrey)*
Katie Fung (Chicago)*
Samuel Grilli (Chicago)*
Matthew Jenner (Chicago)*
Diana Juarez-Martinez (Mexico City)*
Peter Matejcak (Chicago)*
Michael Melrose (Miami)*
Alexandra Minkovich (Washington)*
Mireille Oldak (Washington)*
Vivek Patel (Washington)*
Joy Allison Williamson (Dallas)*
*Promotions effective January 1, 2020
** Trench Rossi Watanabe, a Brazilian law firm in cooperation agreement with Baker McKenzie